Looking Ahead ~ Curriculum Plans 2012-2013
As we wind up our
8th year of home education,
I feel the flood of relief, joy, and satisfaction that always comes with May. Yet, this year, I have a new emotion mixed in...sadness.
My older two will be going to our local charter high school next year (11th & 9th grade). I have
prayed
and
cried
and prayed and
rejoiced
and cried some more over this decision. My husband and I both feel that this is God's direction for us this coming year ~
it is still hard
, yet at the same time exciting!
They are ready.
The other two (6th & 4th grade) will remain at home. We will be revisiting a course of study I did with the older ones about 5 years ago when the younger two were still pretty little. They don't remember much from that study. Perfect for me....that means I can pull out all of my resources and plans from that year and simply use the same stuff!
I'm super excited about this study as it is a tour around the world, so to speak. Originally, we did this year with the aid of
My Father's World,
"Countries & Cultures" course guide. While it was a great course guide, I found that I was tweeking it so much to fit our particular needs and style, that I didn't really lean too much on the guide for day-to-day plans. Still, it was a great launching point for me. If you do not want to do lots of research and planning yourself,
MFW -
blend of Classical and Charlotte Mason- is a great option. I tend to lean more towards Charlotte Mason for our family.
FROM EVERY NATION
~ Our curriculum plans 2012 ~2013 school year
We will study MANY nations, visiting every continent. For each nation, our studies will include:
History
Geography
People
Art, Music, Culture, Folk Tales & Literature
As we work through particular regions of the world we will also study:
Biomes (science)
Missionaries (bible/church history)
RESOURCES:
Most
libraries
have excellent selections of "country" books. This is what we will depend heavily upon.
The
internet
is also a good source for information about different nations.
For
Missionary studies
, we will do some modern and some historical.
MODERN: I will be in contact with our denomination's mission board to gather information and names of specific missionaries we can pray for and communicate with.
HISTORICAL: My favorite resource for historical missionary studies are the Heroes Then and Now books by Geoff & Janet Benge, published by Youth With a Mission (YWAM). They are thrilling and well written. We use them as read alouds. YWAM also publishes unit study guides for many of this series.
If you have younger children, I recommend
Heroes for Young Readers
, also from YWAM Publishing. The stories are told in a rhyming, poetic narrative, with lovely illustrations. I used them one year in co-op to teach a missionary class to K-2. They loved these books!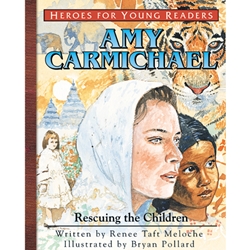 MATH:
6th grader will use MATH-U-SEE, Zeta book
4th grader will use Primary Math, books 4a & b
ENGLISH/GRAMMAR:
Rod & Staff English Book 6, Progressing with Courage
Rod & Staff English Book 4, Building with Diligence
For many, these are too text-book. However, I love how simply and thoroughly the concepts are presented in these books. They work well for us. We have used them for 7 years.
SPELLING:
For several years I have used Natural Speller, by Kathryn Stout for our weekly lists and spelling activities. This is a GREAT resource. The author has given extensive lists by grade, as well as lists of Greek and Latin based words. She gives pages of ideas for activities to do through out the week which will let the student work with his words in fun and meaningful ways in order to solidify them in his mind. Much more than the basic, "copy all of your words 10 times" or "use each word in a sentence", she gives

creative ideas

that incorporate grammar, dictionary, vocabulary, & writing skills. HIGHLY recommend.
NATURE:
We will continue to study nature through walks and our monthly nature table topics ~ HOW
Looking forward to another year of discovery!
~Allison